JL-215C NEMA Interface Twist Lock Electronic Photo Control Switch
Product Description
The JL-215C Twist lock analog electronic photo control switch is suitable for independently controlling street lighting, garden lighting, channel lighting, porch lighting, and park lighting according to the natural light level of the environment.

This product uses an electronic circuit design with a phototransistor and is equipped with a surge arrester (MOV).
In addition, its delay control function can avoid redundant operations caused by spotlights or lightning at night.

It has better power factor performance than the JL-205C series. This product provides three lock terminals that meet the ANSI C136.10 and ANSI/UL773 standard requirements for plug-in and rotary lock photo controllers used in regional lighting applications.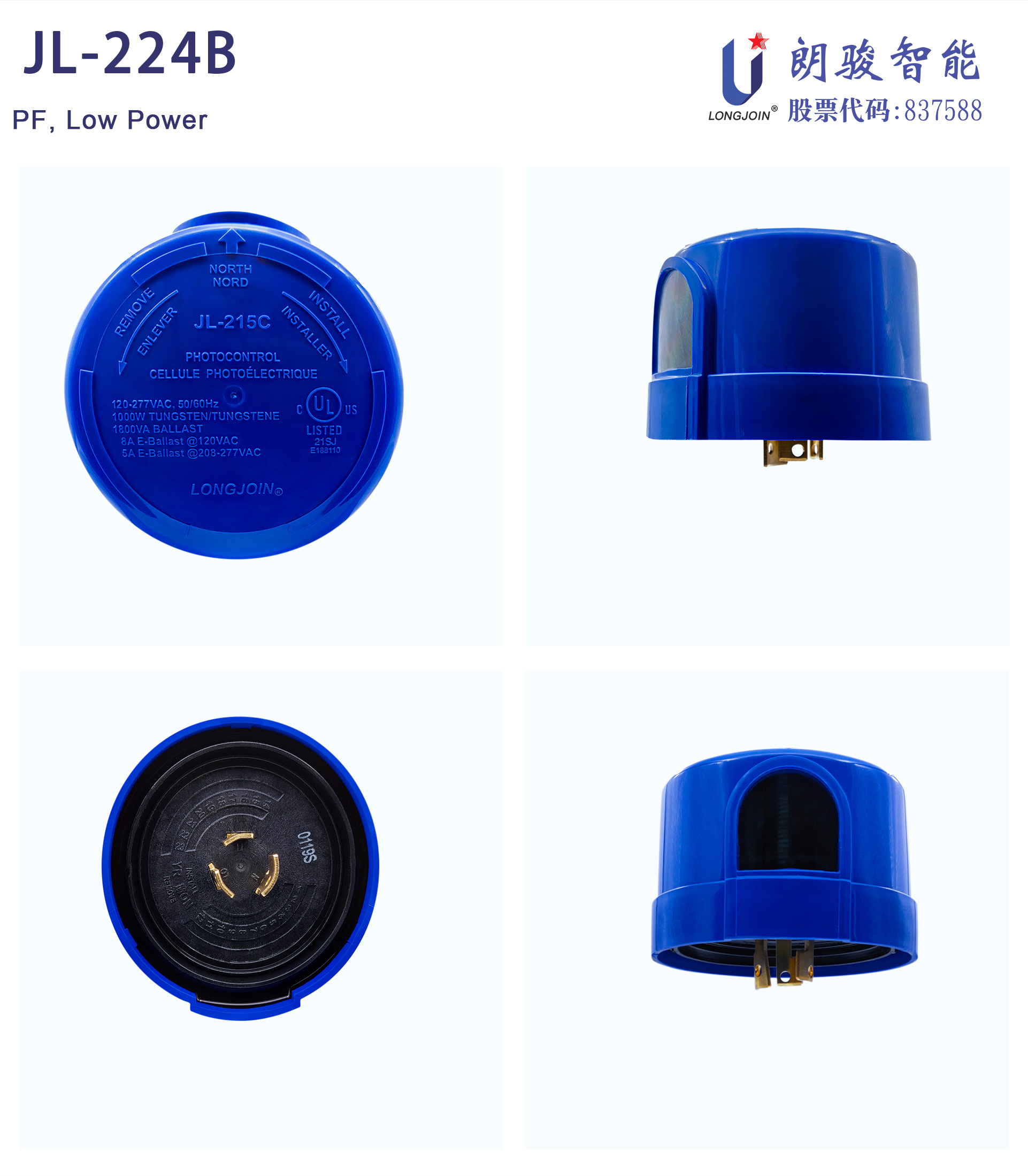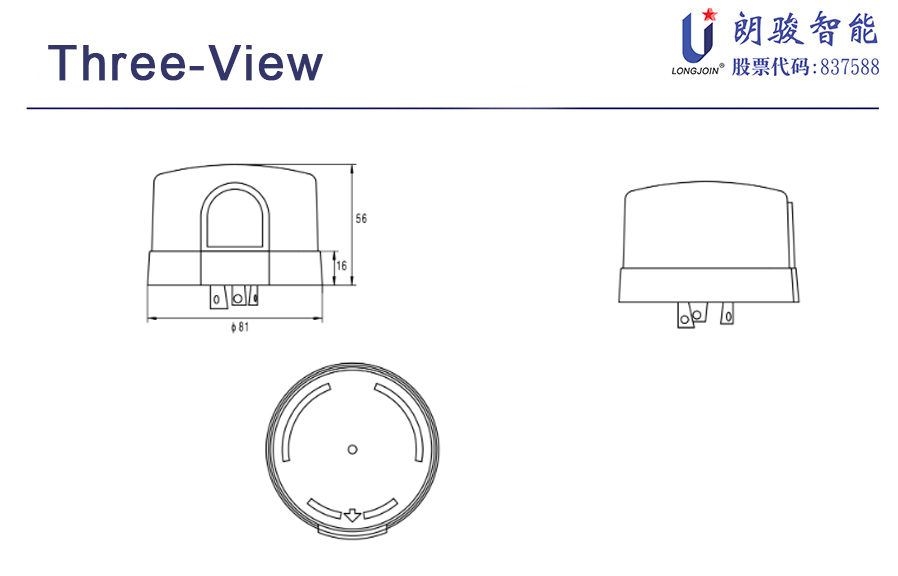 Product Features
·ANSI C136.10 Rotary Lock
·Delay 3-20 seconds
·Built-in surge protection
·Infrared filter photosensitive tube
·Failure mode
Product Parameter
Item
JL-215C
Rated Voltage
120-277VAC
Rated Frequency
50/60Hz
Work Temperature
-40℃ ~ +70℃
Relative Humidity
96%
Rated Loading
1000W Tungsten, 1800VA Ballast
8A@120VAC 5A@208-277VAC e-Ballast
Power Consumption
0.5W Max
Surge Arrest
optional
On/Off lux
10~30Lx Turn-On / 30~60Lx Turn-Off
Fail Mode
Fail-On
IP Rating
IP54 / IP65 / IP67
Certificate
CE, UL,RoHS
Installation Instructions
.Disconnect the power supply.
·Connect the socket as shown in the following diagram.
·Push the photoelectric controller up and rotate it clockwise to lock it into the socket.
·If necessary, adjust the position of the socket to ensure that the light sensing port points to the north direction indicated by the top triangle of the light controller.

Initial testing
·During initial installation, the light controller usually takes several minutes to turn off.
·To test "on" during the day, cover the light-sensing window with an opaque material.
·Do not cover it with your fingers, because the light passing through your fingers may be enough to turn off the light control device.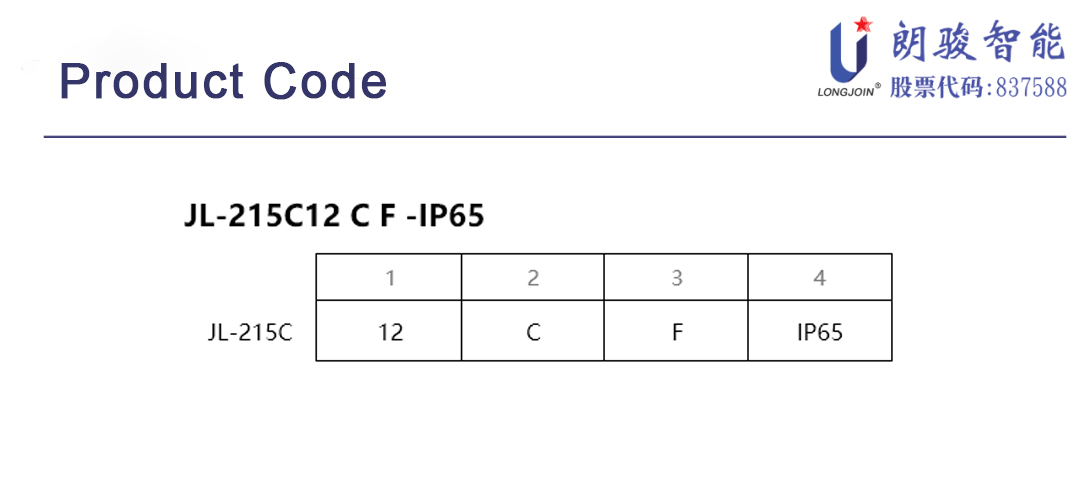 1:12 = MOV 110 Joule / 3500 Amp
15 = MOV 235Joule / 5000Amp
23 = MOV 460Joule / 7500Amp
2: C = PC Housing
P = PP Housing
K = PP inner shell + PC housing
3: F = Blue D = Green
Customizable
4: IP65 = Elastomeric ring + silicone outer seal
IP54 = Electronic associated foam gasket ring
IP67 = Use silicone ring + silicone inner and outer seal (including copper pin)