LONG-JOINT Smart Controller Construct Wireless Modern City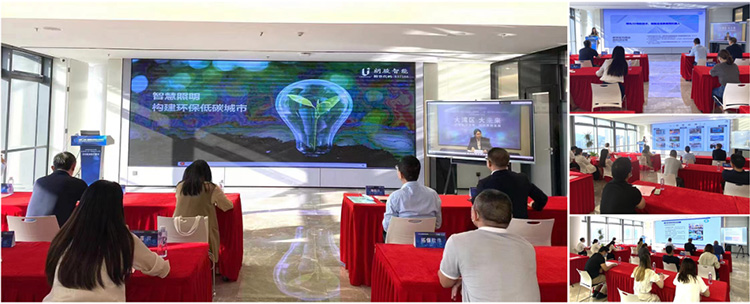 On the morning of October 26th, the Technology and Trade Zone Regional Cooperation Exchange and the 9th China (Shanghai) International Technology Import and Export Fair Shenzhen Roadshow Promotion, co-hosted by the Shanghai International Technology Import and Export Promotion Center, supported by the Shenzhen Commerce Bureau, and organized by the Shanghai Foreign Trade Business Exhibition Co., Ltd., with assistance from the Shenzhen Service Trade Association, was held in a combination of online and offline formats in Shenzhen and Shanghai, under the guidance of the Executive Office of the Organizing Committee of the China International Industry Fair.
The theme of this event was "Great Future of the Greater Bay Area - Collaborative Innovation between Shanghai and Shenzhen, Promoting Reform and Integrated Development". The discussions focused on the development of technology trade cooperation between Shanghai and Shenzhen, the overall situation of the China International Industry Fair, and sharing by technology trade companies. Zhou Lan, Deputy Director of the Executive Office of the Organizing Committee of the China International Industry Fair and Deputy Director of the Shanghai Municipal Commission of Commerce, and Zhou Mingwu, Deputy Director of the Shenzhen Municipal Bureau of Commerce, delivered online speeches. Mr. Huang Jianxiang, General Manager of Shanghai LONGJOIN Intelligent Technology Co., Ltd., attended the conference as a representative of Shanghai enterprises and gave a keynote speech online titled "Smart Lighting Builds an Environmentally Friendly and Low-Carbon City".
According to the Shanghai International Technology Import and Export Promotion Center, the 9th China International Industry Fair, with the theme "Open Chain, Move Global, Empower the Future," is scheduled to be held from April 12th to 14th, 2023 (Wednesday to Friday) at the Shanghai World Expo Exhibition & Convention Center (SWEECC), with an expected exhibition area of 35,000 square meters. Five major exhibition areas will be set up, including the themed pavilion, energy-saving and low-carbon technology, digital technology, biomedicine, innovation ecology, and services. The first "Global Technology Trade Summit Forum" will be held, including one main forum, three themed events, and approximately five sub-forum activities. Activities such as the release of national technology trade innovation demonstration cases and "China International Industry Fair releases" will be held during the exhibition period. An online exhibition area will also be set up to organize cloud exhibitions, cloud releases, cloud conferences, and virtual tours, inviting global merchants to connect domestic and international resources.
Yang Qinzong, a second-level researcher from the Service Trade Department of the Shenzhen Municipal Bureau of Commerce, introduced the overall development of Shenzhen's technology trade in recent years and the progress of the preparation for the 9th China International Industry Fair in Shenzhen. Currently, the development of Shenzhen's technology trade is stable and the overall situation is good. As a national, international, and professional exhibition with technology trade as its theme, the China International Industry Fair is an important platform for technical trade cooperation and exchange between Shanghai and Shenzhen. The Shenzhen Municipal Bureau of Commerce has received pre-registration from 14 enterprises, covering more than 200 square meters in areas such as technology services, medical devices, and smart manufacturing. Shenzhen will continue to organize the participation of Shenzhen enterprises in the fair and hopes that these companies will utilize the platform to actively explore the market and promote cooperation and exchange between Shanghai and Shenzhen.
Good afternoon, leaders and guests. My name is Huang Jianxiang from Shanghai LONGJOIN Intelligent Technology Co., Ltd. I would like to express my gratitude to the organizing committee of this year's China International Industry Fair roadshow for providing us with this valuable opportunity to exchange ideas. I hope that our product and service introductions can bring some value to everyone. Today, I will be sharing a keynote speech titled "Smart Lighting Builds an Environmentally Friendly and Low-Carbon City".
First, let me introduce our company: LONGJOIN Intelligent was established in 1996 and spun off Shanghai LONGJOIN Electromechanical in 2003, specializing in the design, development, and manufacturing of photoelectric switch devices. In 2016, we underwent stock reform and changed our name to Shanghai LONGJOIN Intelligent Technology Co., Ltd. In May of the same year, we were listed on the National Equities Exchange and Quotations (NEEQ), also known as the New Third Board, with stock code 837588. We are a national-level specialized and innovative high-tech enterprise that is committed to industry intelligent system application research, system development, platform operation, and hardware sales and service. Through in-depth research and experience accumulation in the field of intelligent system applications, we have successively launched comprehensive information solutions such as smart roads, smart parks, smart scenic spots, and smart parking lots, and provide customers with comprehensive IoT+ information services based on mobile IoT technology.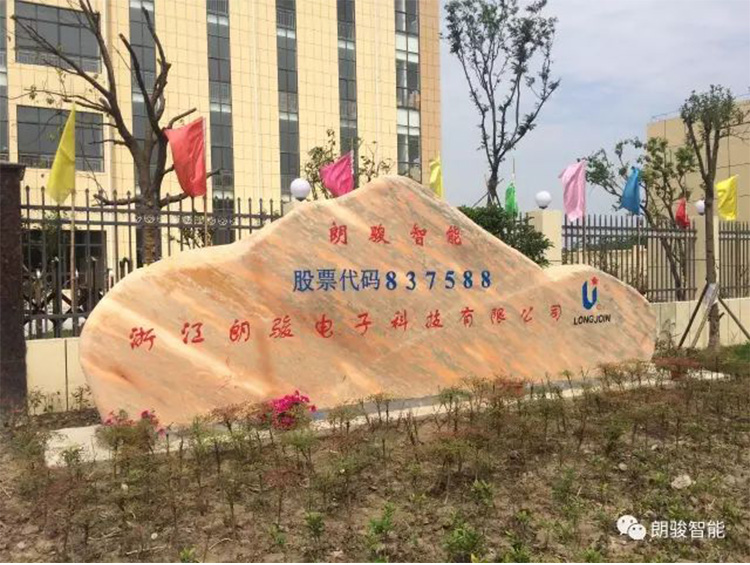 Our vision is to use lighting to achieve energy-saving, emission reduction, and environmental protection functions for lamp posts, playing a bridging role in the construction and management of digital cities.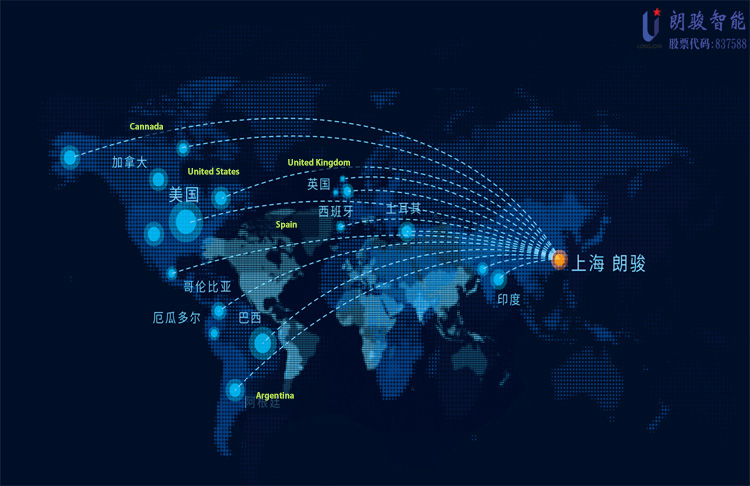 Over more than 20 years, we have served nearly 800 customers and produced nearly 100 million products. Our foreign customers are mainly industry-leading luminaire manufacturers and retail distributors, while our domestic customers are mainly outdoor luminaire manufacturers leading in exports and some integrators of smart lighting systems.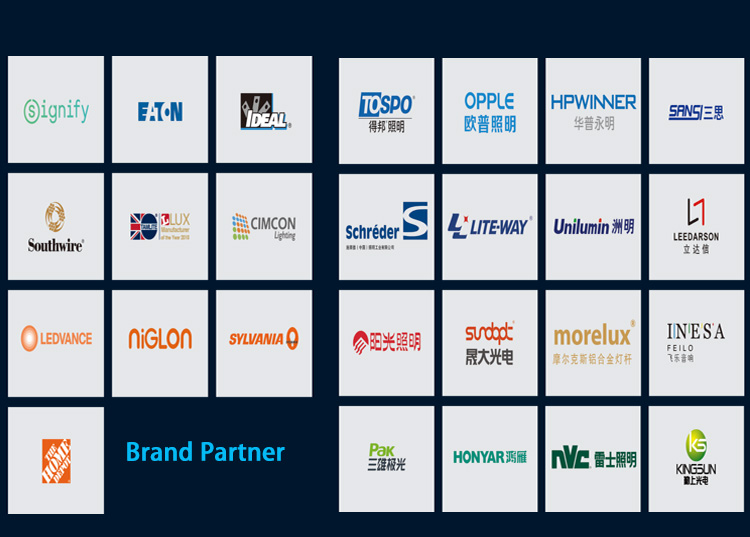 Let's take a look at some of our business landing projects. Please note the blue cylinder on top of the LED lights, which is our standardized product - the IoT+ smart dimming light control unit with NEMA interface.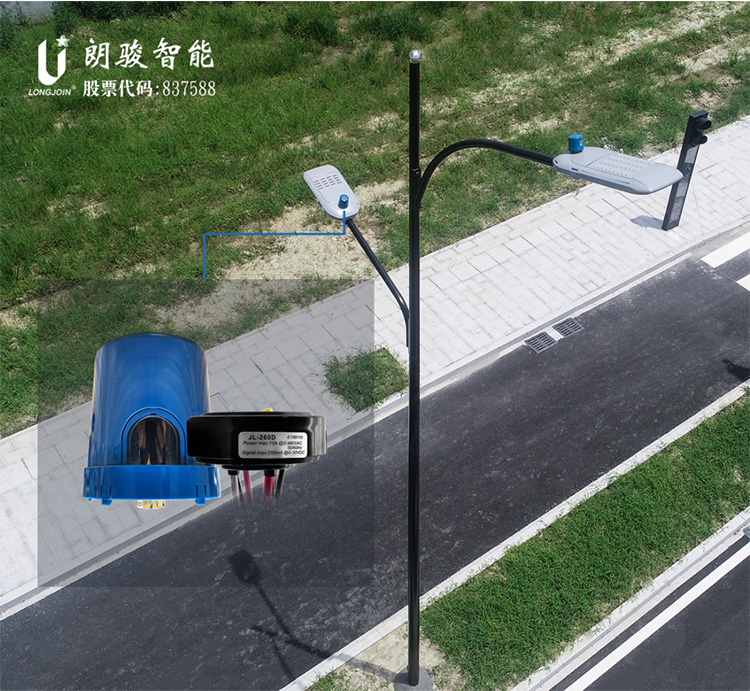 It features convenient plug-and-play installation, an independent light sensor window, and can be remotely controlled or timed to switch on/off. It can also operate in adaptive control mode, where the light controller's own light-sensing device monitors the brightness level of natural light in real-time and adjusts the brightness output of the luminaire to make up for the lack of natural light and target brightness ratio, achieving a soft switch effect of gradual brightening or dimming. This not only reduces the grid impact of turning lights on and off but also avoids wasted energy consumption. Through remote network setting, further energy-saving measures can be implemented on non-main roads, such as full lighting in the upper half of the night and energy-saving lighting in the lower half of the night. Even the microwave radar components on the lamp posts can be used for person-vehicle detection to achieve efficient energy-saving lighting in the lower half of the night according to demand, where the light turns on when people come and turn off when vehicles leave.
The IoT wireless communication technologies adopted by our products include 4G+Zigbee, NB-IoT, 4G CAT.1, and some popular overseas communication protocols such as LoRa and Z-Wave. In terms of mechanical interfaces, we mainly use the American NEMA standard interface and the European Zhaga interface standard. The application of these standards makes the on-site installation very convenient and standardized, reducing construction costs.
Through more than 20 years of deep cultivation in the field of outdoor lighting photoelectric control, the company has accumulated a large number of technical talents and high-end customer resources, leading in industry reputation, with a diverse product line and offering deep customization to customers. The proportion of new-generation team members is high, and new technologies are quickly introduced, with strong responsiveness to market demands. Our Zigbee wireless communication technology, developed many years ago, has reliable and robust module performance. The company focuses on NEMA light control interface design and manufacturing, with a variety of products, full patent coverage, and widely trusted for customized orders. The newly added integrated software and hardware development of the Zhaga light control interface is already covering the entire product line. The company's software and hardware and system integration solutions are highly cost-effective, strongly supporting EMC engineering cost control. New installation and maintenance use the APP, while management and operation use the WEB end, with complete functions and OTA updates to support expansion and upgrades, demonstrating strong product capabilities. In terms of future technological extension, LONGJOIN Intelligent relies on its existing customer and project basis, focusing on research and development of overseas technology to achieve domestic substitution, using intelligent sensors, communication modules, and data processing platforms to realize vertical modularization of complex urban management systems, establishing close digital connections between people and urban infrastructure, and achieving digitized and refined city management through the application of artificial intelligence.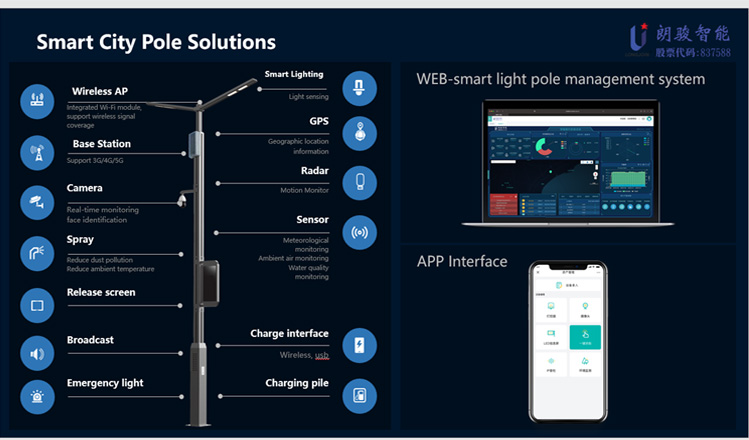 Here, let me introduce our distributed intelligent spray system based on real-time pollutant monitoring for air pollution control in some chemical and port areas.

In the future, the cloudification of data from distributed monitoring instruments may assist local environmental protection departments in identifying the sources of pollutants to achieve fundamental solutions.