JL-700L Zhaga Book-18 Socket with Waterproof Connector
JL-700W+cable (brown, gray, blue, and black)

JL-700L product meets the requirements of Zhaga Book 18 standard interface (Z-LEX-R, Z-LEX-C). It is a latch socket made of JL-700W and cable (brown, gray, blue, and black). This version has passed the relevant certification, which is convenient for the development and integrated installation of lamps such as road lighting, regional lighting, commercial and residential lighting, such as street lamps, industrial and mining lamps, corridor lamps, wall lamps, etc.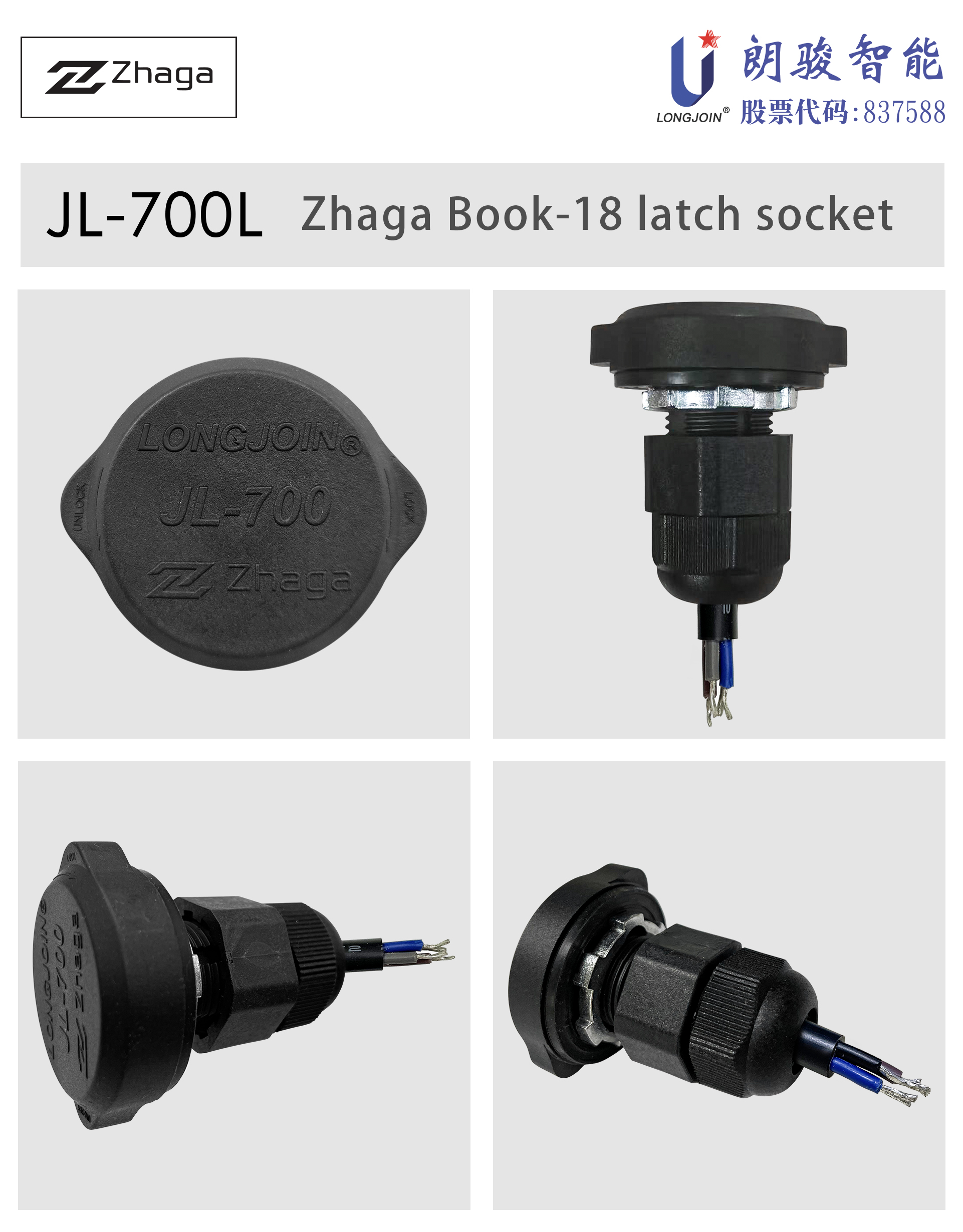 Product Features
*Cable (brown, grey, blue, and black)
*Conform to Zhaga Book18 interface standard
*With the controller, it can reach IP66 waterproof grade, and single socket can reach IP20 grade
*Integrated single gasket can seal lamps and modules to minimize assembly time
*Small size, suitable for installation on various lamps
*Flexible installation position, which can be installed at the top/bottom/side of the lamp
*Support hot plug
*Contact rating: 1.5A, 24VDC (maximum 30VDC)
*Operating temperature range of - 40 ℃~70 ℃
* φ More than 40~80 models can be selected to meet the design size requirements of various controllers.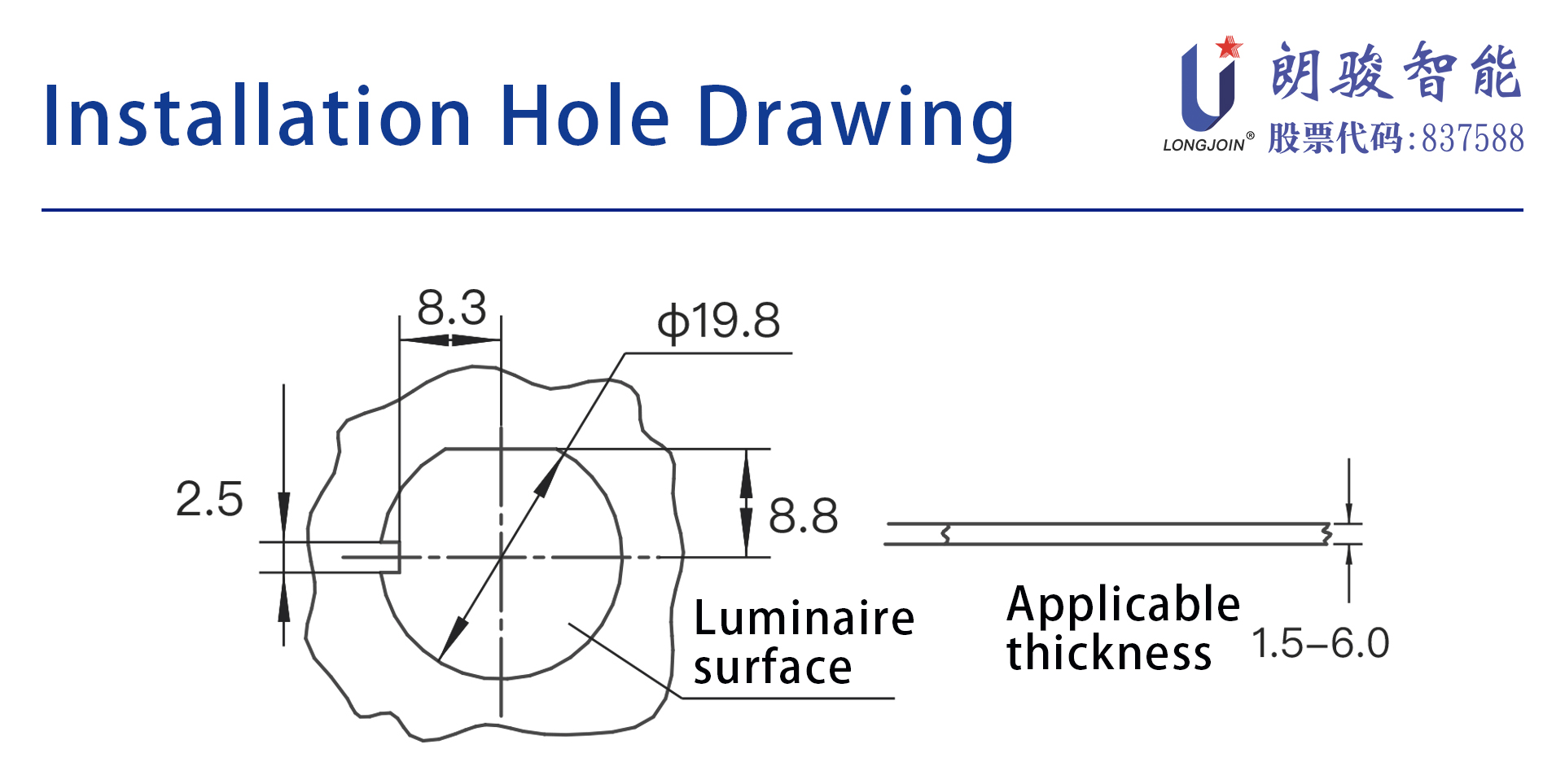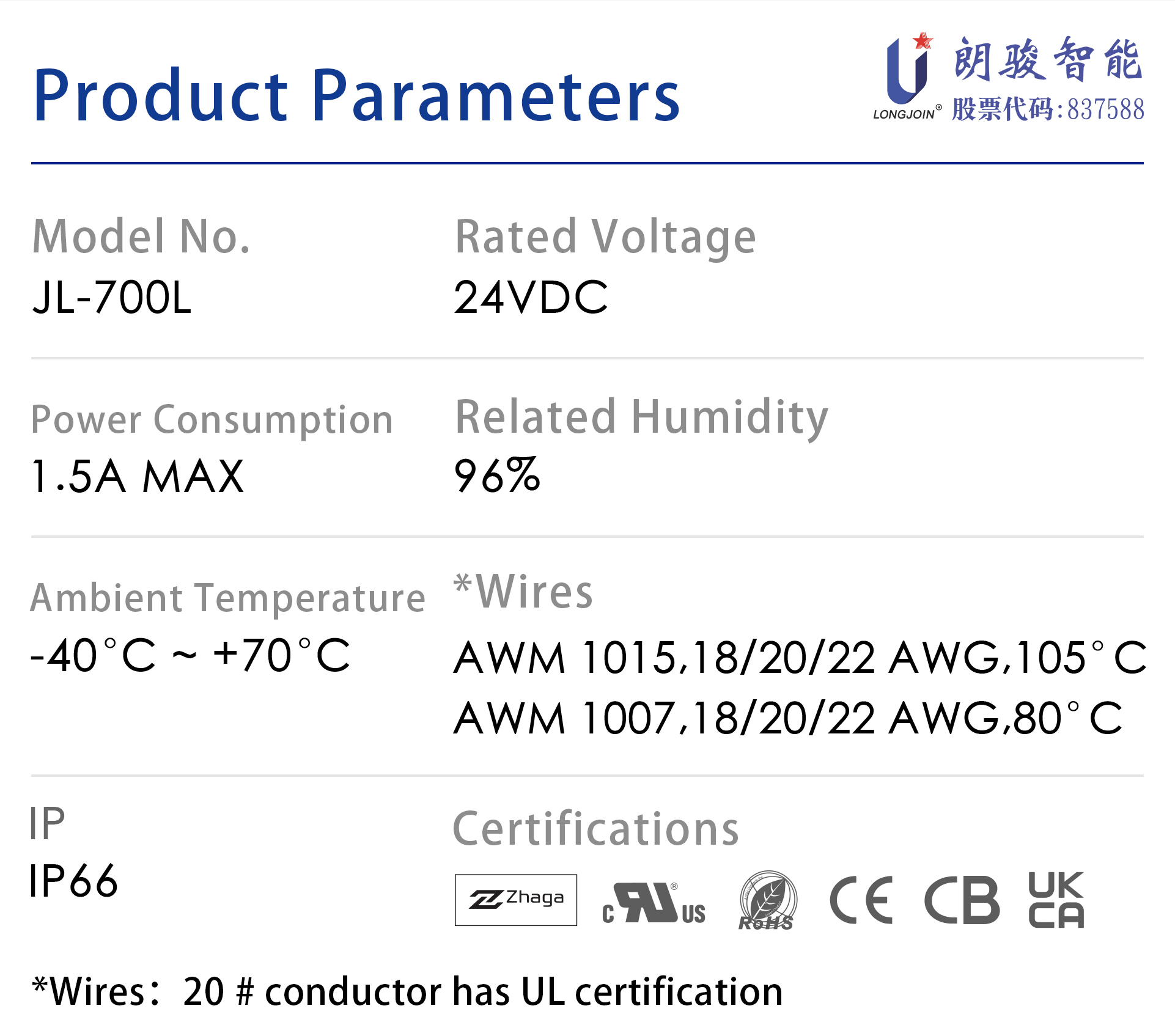 Line color definition
-Port 1 (brown): 24VDC
-Port 2 (gray): DALI -/GND
-Port 3 (blue): DALI+
-Port 4 (black): reserved I/O