Zhaga Book-18 JL-7 Series Locking type Socket and Light Controller
Brand LONG-JOIN is one of Zhaga Consortium. At the moment, we introduce a lot and different styles zhaga series products and get positive good reviews from European market customers.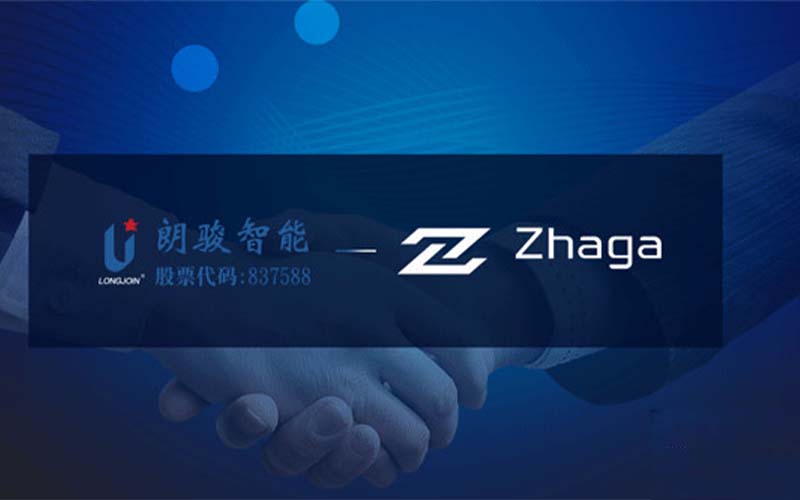 Sure, we do confidence yourself. Absolutely these products to take a minority proportion is popular, which including JL-700 receptacle and accessories, to offer a Zhaga Book 18 regulated interfaces for an easier way to develop standard devices used for roadway lighting, area lighting, or occupancy lighting, etc.
Zhaga Series Product
At present, JL-7 series Zhaga interface locking sockets and JL-7 series Zhaga interface locking controllers are in line with Zhaga Book18 standard (socket Z-LEX-R, Z-LEX-C; controller Z-LEX-M , Z-LEX-BP).
JL-7 Series Socket Physical Construction
The single socket of JL-7 series can reach the waterproof level of IP20, and with the light controller, it can reach the waterproof level of IP66.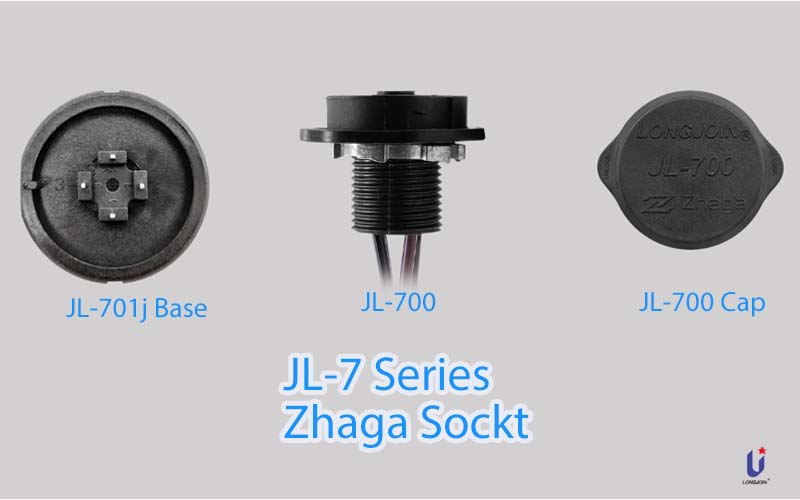 The socket integrates a single gasket that seals the light fixture and module, minimizing assembly time.
The socket is small and suitable for more lamps,Flexible installation position, can be installed on the top, bottom, side and other positions of lamps. Support hot pluggable capable.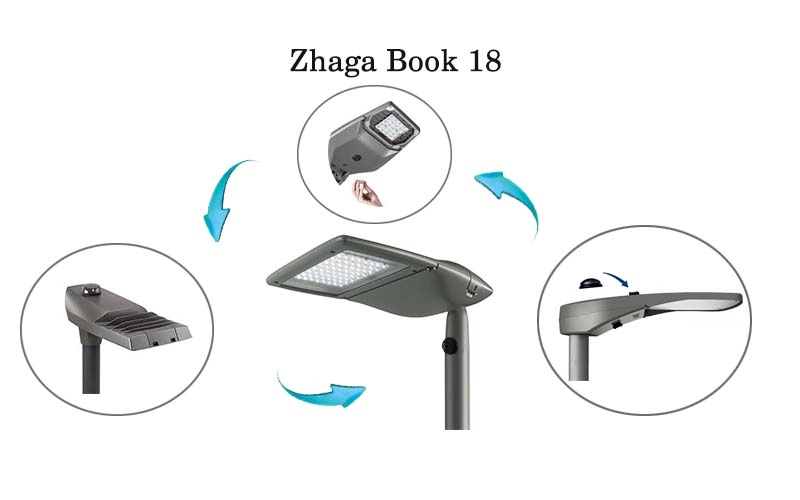 JL-7 Series Controller Physical Construction
Firstly, The JL-7 series controllers have 4 tinned copper plugs for use with DC drive power. Generally everyday run work voltage by 12-24V driver power for control lamp. Here, you can take a great new approach to replace the traditional route. In other words, directly to take conjoint lower voltage zhaga socket JL-710 to replace it.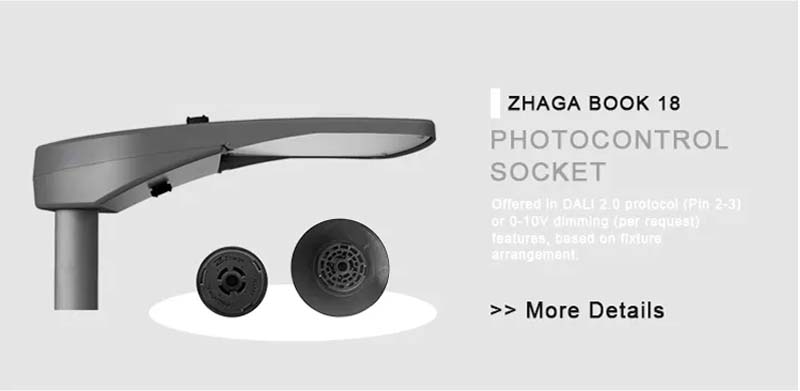 Secondly, zhaga series light sensor with dimming light output with DALI 2.0 and /0-10V, 1-10V, PWM. It can be equipped with automatically sensing elements such as light detection, PIR, microwave, etc.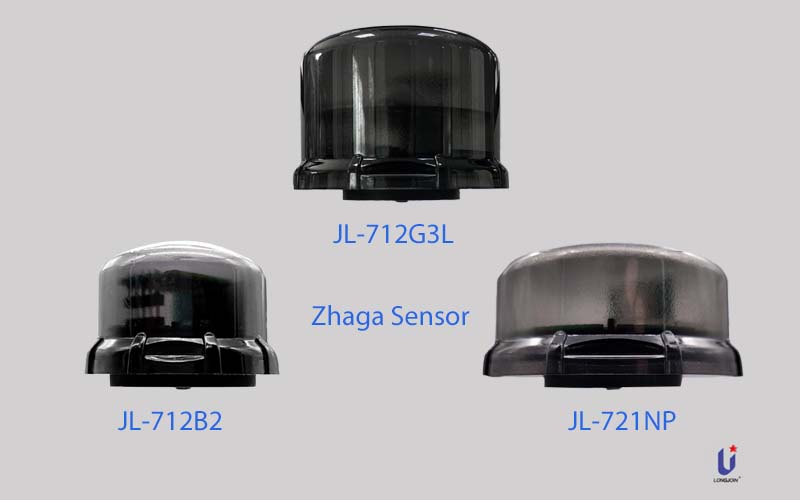 lastly, advanced digital mode zhaga sensor is equipped with wireless communication modules based on Bluetooth, WIFI, ZigBee, LTE, NB IoT, LoRa, Z-wave, etc. which can realize local intelligent management or cloud remote management.
Differences Between Zhaga Series and NEMA Series
The Zhaga receptacle series is smaller than NEMA receptacle connectors, greatly reduces configure structural and material costs, and provides more flexible installation locations. At the same time, it has high water resistance of IP66. It is not only suitable for indoor and outdoor lighting scenes such as roads, parks, shopping malls, offices, factories, parking garages, and homes, but also for the integrated installation of various lamps, such as street lamps, high bay lamps, corridor lamps, wall lamps, etc.
In addition, the DC-powered Zhaga interface is better suited to different voltage conditions in different countries than the AC-powered NEMA interface.
Long-join has increased 3 styles new type zhaga series product than ever.
JL-7 series Zhaga interface smart lock controllers:
JL-712B2 Zhaga interface intelligent locking controller,
JL-712G3L Zhaga Interface Intelligent Locking Controller
JL-721NP Zhaga interface intelligent locking controller.
Example of coding rules for Long-join smart products: JL-712G3L
Long-join Zhaga Series Product by according to Function Classify
1-Dimming output type
0/10v zhaga controller
0-10v zhaga controller
Dali dimming control zhaga controller
And by accurate analog and pulse-width modulation (PWM) to dimming zhaga controller.
2-sensing type
Single mode, Automatically control mode by ambient light zhaga series controller.
3-Digital communication analog mode control
Dual mode, dusk to dawn on sensing light control mode +microwave detection movement object.
Also according to it have equipment with digital communication analog mode to JL-7X zhaga series classify.
A-nothing; B-BLE; W-WIFI,
Z-zigBee; N-NB-Iot; G- ZigBee+LTE
4-Midnight light dimming type
Nothing or with special dimming output setting (only to JL-7X1) and especial in Indoor frequency 3GHz, mount high 5m (for JL-7X2 only)
With special midnight output control lamp fixture dim / brightness (only to JL-7x1) and especial in Indoor, 5.8GHz, high 5m (for JL-7X2 only)
Outdoor microwave type feature frequency 5.8GHz and mount height 15m (only to JL-7x2)
5-Microwave continue control
L-Microwave mode
JL-7 series product lists