Product interpretation | JL-711N zhaga book-18 latch socket of JL-7 series
JL-711N zhaga book-18 Zhaga latch controller of JL-7 series
JL-711N is a smart link latch controller developed based on the interface size standard of zhaga book18. It can automatically adjust the light through the local ambient illumination, or realize the dimming through NB IOT remote real-time / strategic mode. The dimming mode supports 0~10v. The controller is suitable for lighting scenes such as roads, industrial mines, lawns, courtyards, parks, parking lots, etc.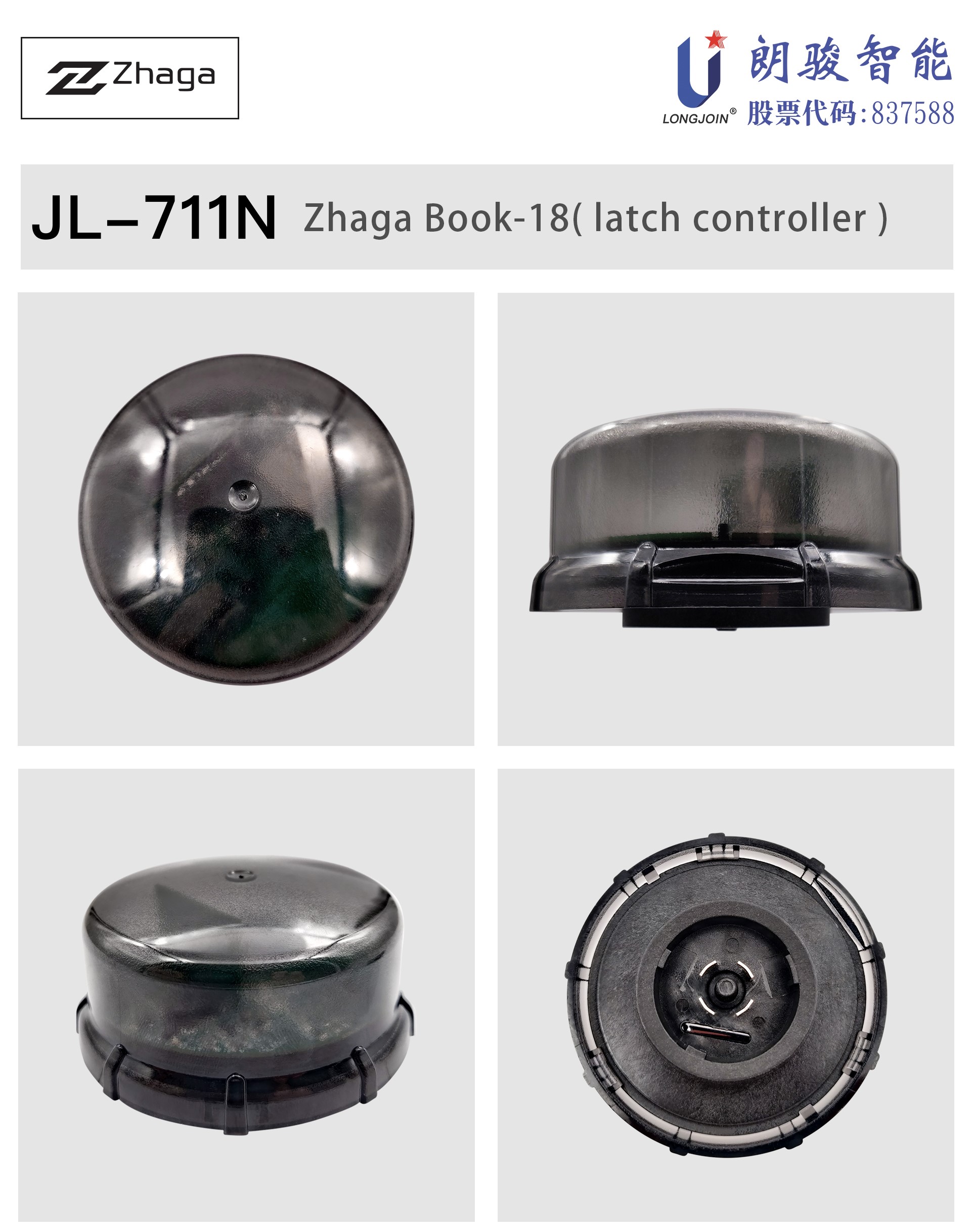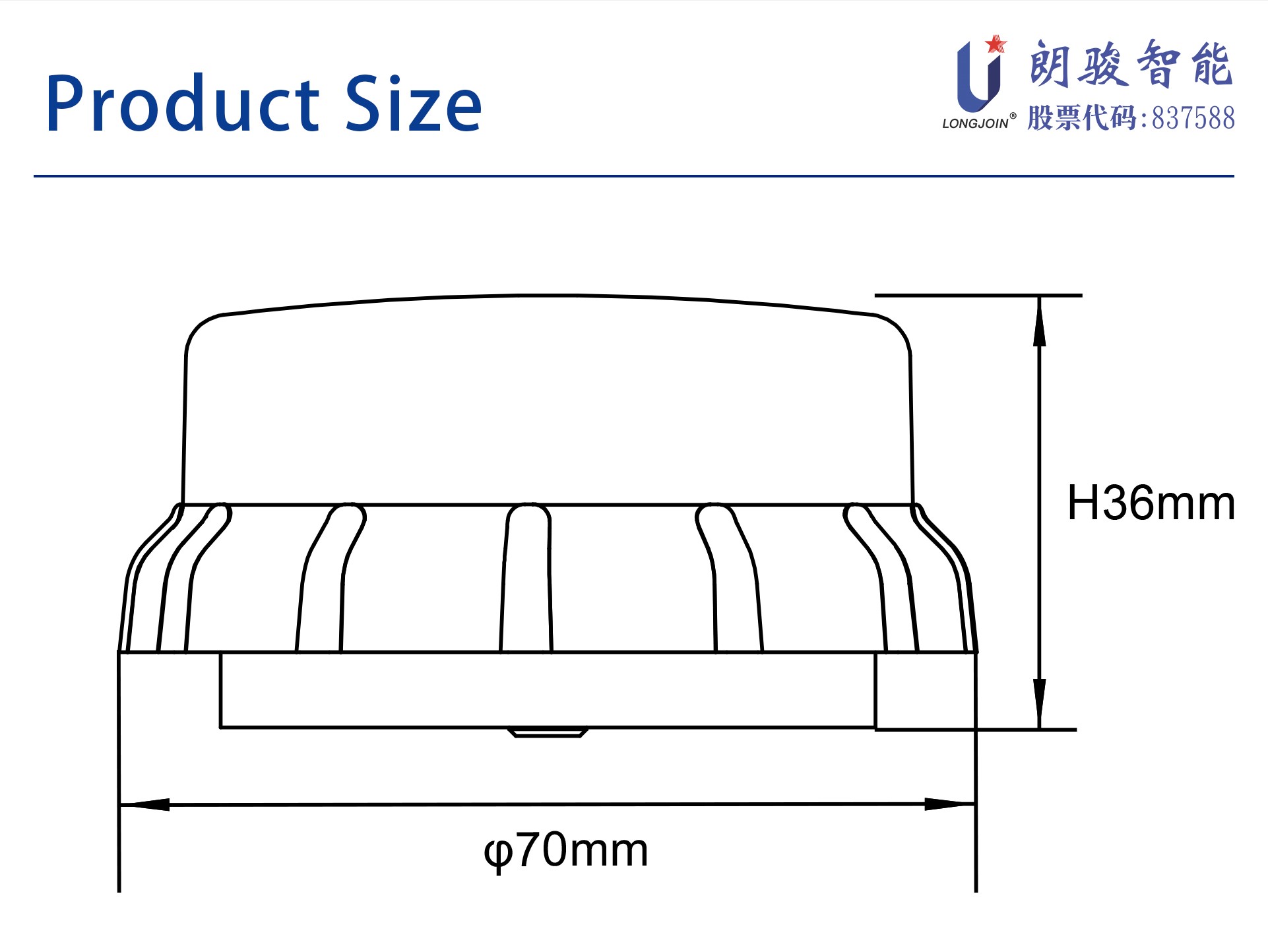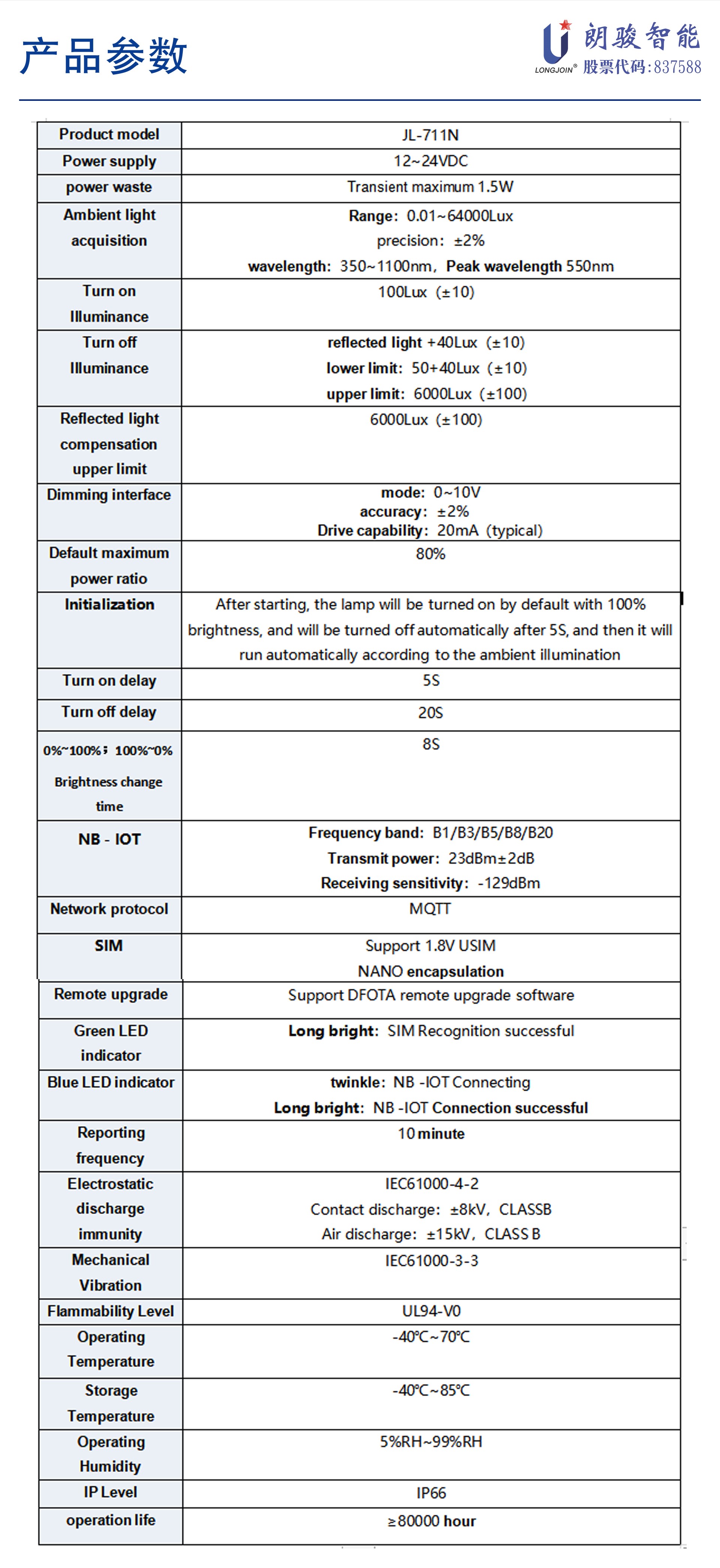 Product Features
*This controller supports NB IOT communication mode, multi band b1/b3/b5/b8/b20, and supports most countries / regions in the world
*Comply with zhaga book18 standard
*DC power supply, ultra-low power consumption
*MQTT network protocol, data encryption
*Integrated light sense, which can automatically adjust the light according to the local environmental illumination
*0.01~64000lux ultra wide ambient illumination collection range, which can be used as urban light pollution collection data
*If the wireless model is abnormal, it will automatically switch to the local light sensing working mode
*Support 0~10v dimming mode (it will not be unable to output to 0V due to the driver dimming pull-up circuit)
*Small size, suitable for installation to all kinds of lamps
*Anti false trigger design of interference light source
*Compensation design of reflected light of lamps
*Support dfota remote upgrade software
*Undervoltage alarm reporting
* RTC
*Waterproof protection grade up to IP66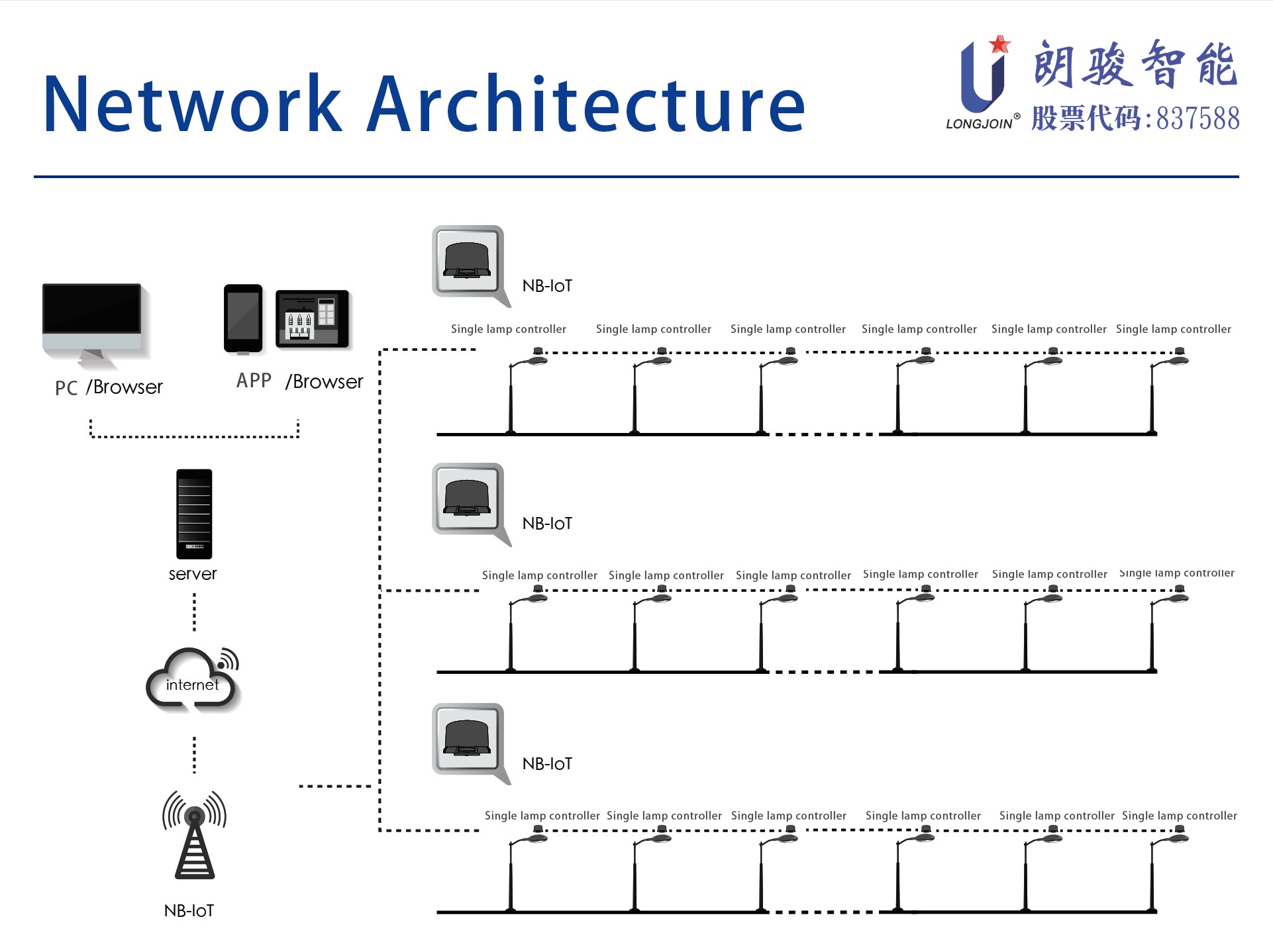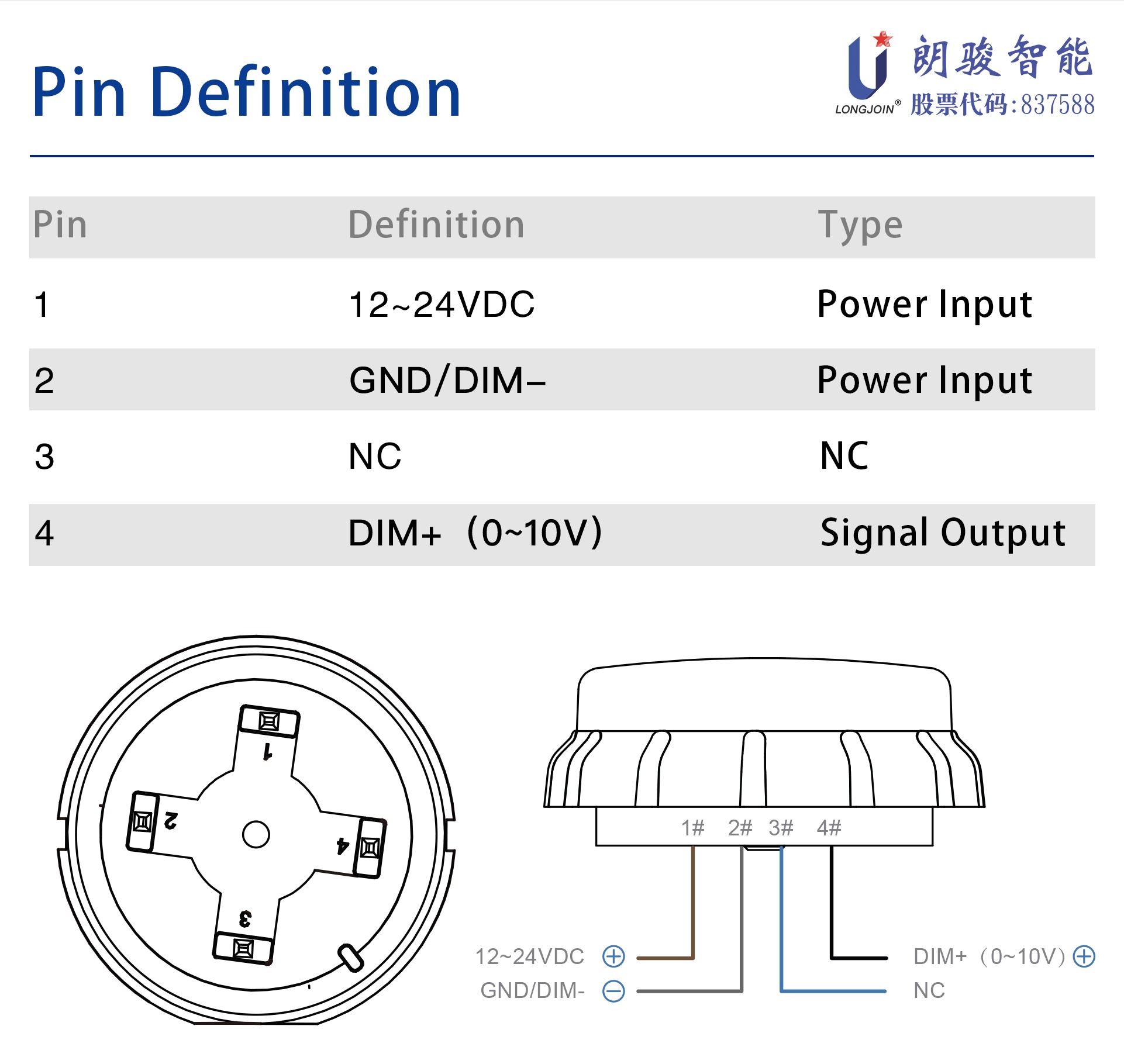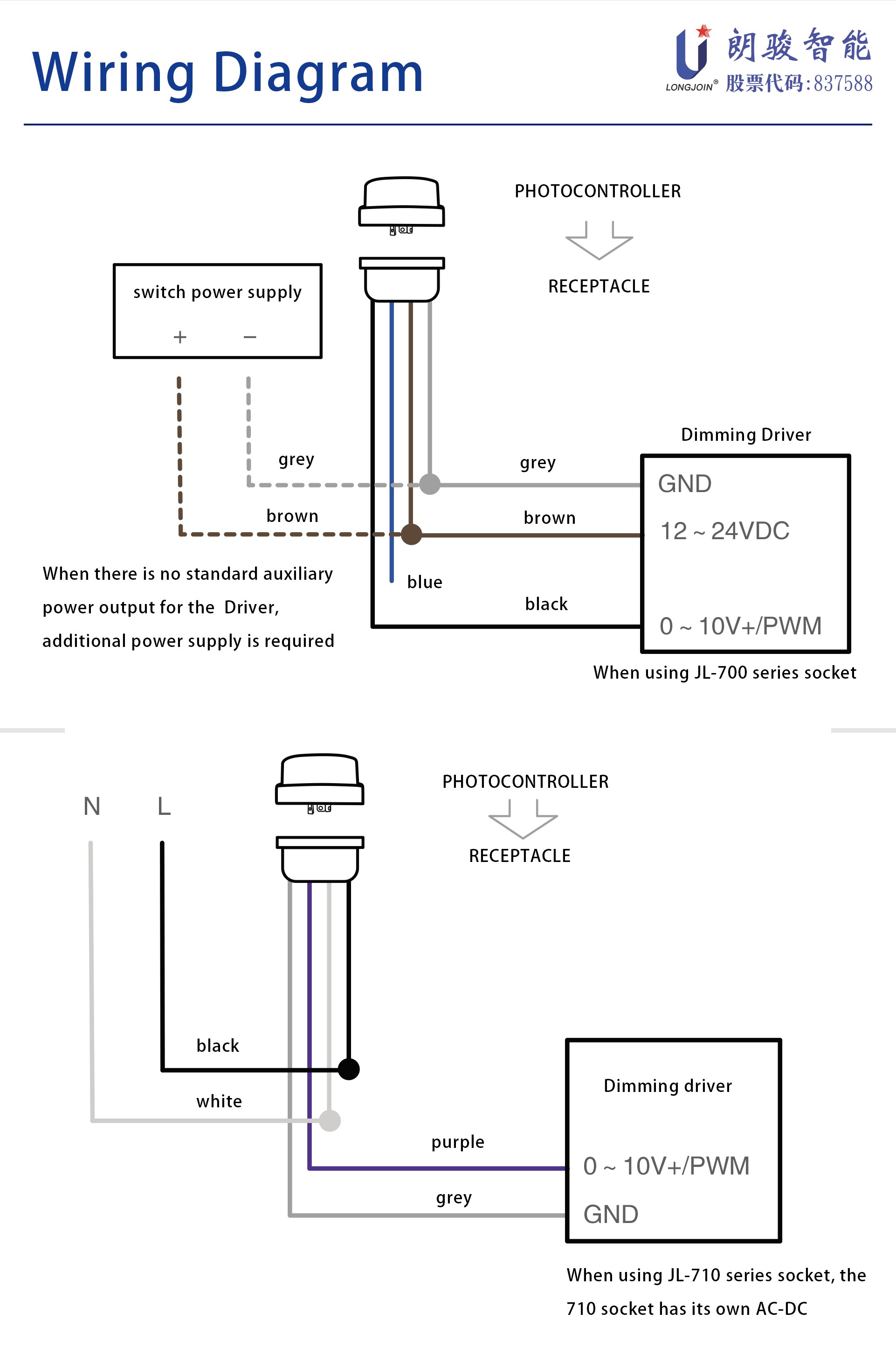 Product Installation
The interface of the product itself has been protected against stupidity. When installing the controller, you only need to screw the controller directly with the base. As shown in the figure below, tighten it clockwise after insertion, and loosen it counterclockwise during removal.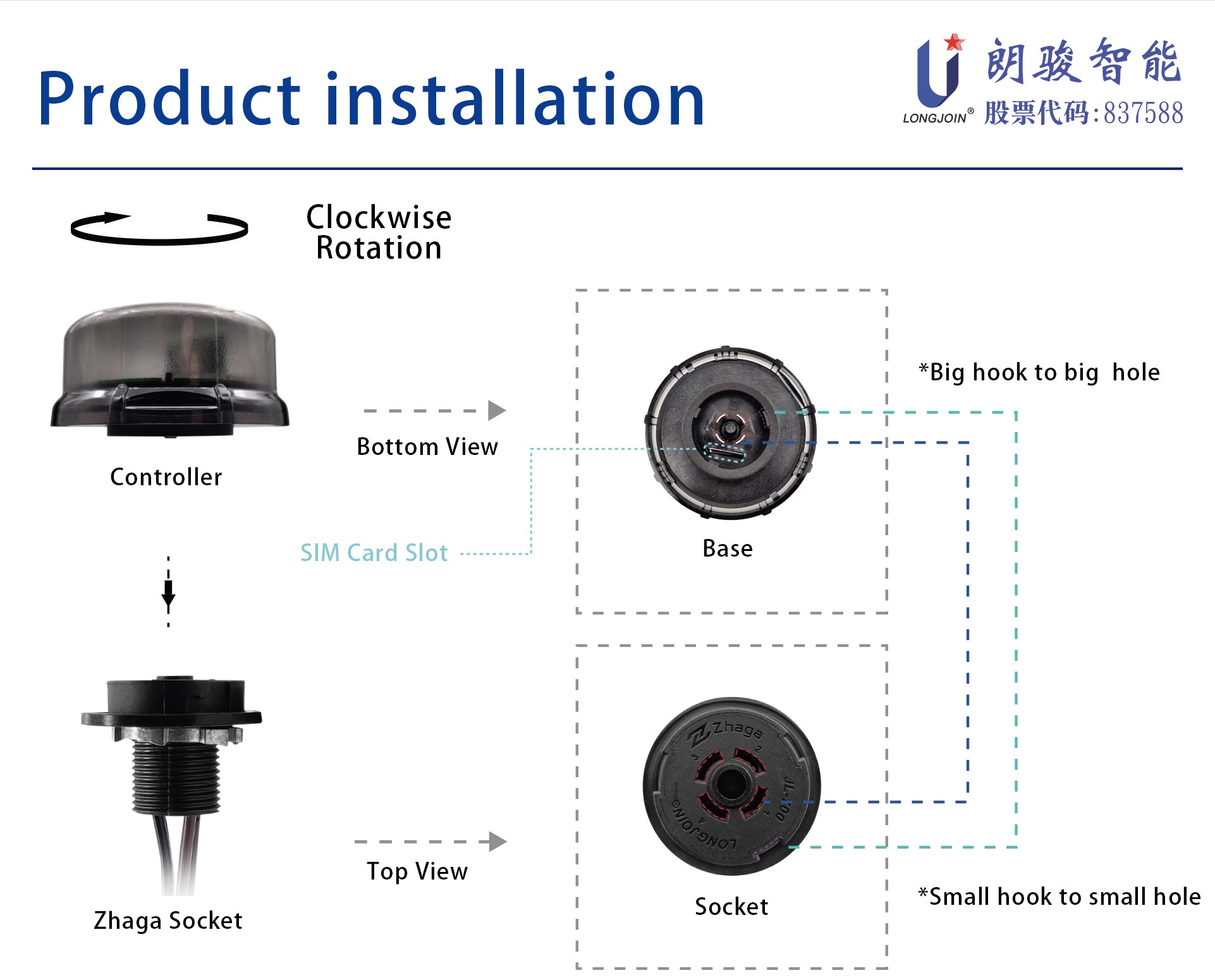 Debugging
*Upload the equipment information through scanning the code of our company's app at the position where the light pole is installed (or upload it in batches through the web in advance)
*After power on, the green LED is always on, indicating that the SIM card has been successfully recognized; The blue LED is always on, indicating that it has been successfully connected to the Nb IOT base station.
*Block the controller to observe whether the self sensitization works normally.
*Observe whether the remote dimming is normal through PC / mobile phone.